The Mifflin County Conservation District has been working with agriculture to conserve soil, water, and natural resources since its creation in 1956. While the District has grown in its programs, agricultural conservation programs are still a primary focus. The District provides technical assistance, promotes education, and seeks cost-share funding for conservation practices for the agricultural community of Mifflin County.
*See our Agricultural Terms & Definitions page for definitions of terms on this page.
Soil and Manure Sample Test Kits Are Available In Our Office.
Barnyard Runoff Controls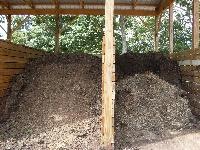 Mortality Composter

Agricultural Programs
-Conservation Practice Technical Assistance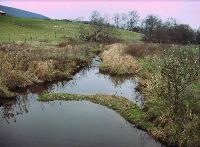 -Ch. 102 Ag. E&S/Conservation Planning
-REAP Tax Credit Application Assistance
-Upper Kishacoquillas Watershed Nutrient & Sediment
Reduction and Restoration
-Hungry Run Watershed Nutrient & Sediment Reduction
and Restoration
–Environmental Regulation Compliance Assistance
-Manure Management Plan Assistance
–Farmland Preservation
–Chesapeake Bay Program
–Nutrient Management Program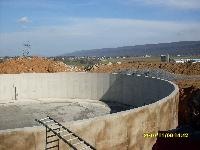 Manure Storage Structure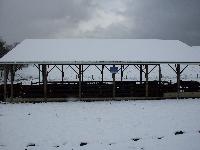 Roofed Feeding Area
Common Conservation Practices
-Manure Storage Structures
-Roof Runoff Controls
-Heavy Use Area Protection
-Barnyard Runoff Controls
-Milkhouse Waste Handling Systems
-Off-Stream Watering Systems
-Streambank Fencing
-Stream Crossings
-Animal Walkways
-Stream Buffer Plantings
-Streambank Stabilization
-Waterways, Diversions, Terraces, etc.
-Prescribed/Rotational Grazing Systems
-And More…

Animal Walkway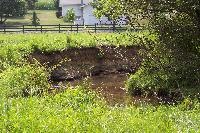 Streambank Erosion
Chesapeake Bay Program
The Conservation District has administered the Chesapeake Bay Program since 1989.  The Bay Program is a unique regional partnership leading and directing restoration of the Chesapeake Bay and its tributaries. The program works with landowners who would like to reduce sediment and nutrient runoff from their farms. Since Mifflin County's involvement in the Chesapeake Bay Program, local farmers have received over $1,092,712 in cost share funds. Mifflin County is a priority watershed for agricultural sources of Nitrogen and Phosphorous to the Chesapeake Bay (see map below).
Chesapeake Bay Program Links
–Chesapeake Bay Program Website
–Chesapeake Bay Maps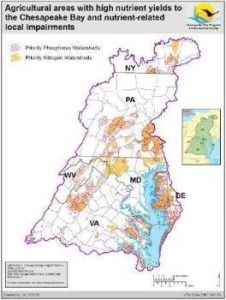 Click map to view full size.